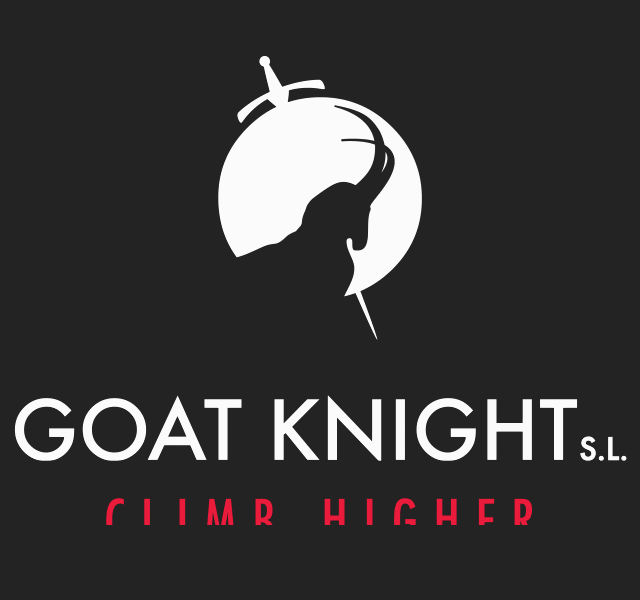 With more than a decade of experience working for production houses, agencies, and studios, El Ogorodova and Erik Martínez Westley join forces to create Goat Knight in 2021.
With a focus on documentary series, Goat Knight creates and produces content for TV and film. Goat Knight also creates and acquires intelectual property such as articles, books, comics, illustrations, and scripts for TV and film.
We combine our skills, talent, and network to bring to life stories that move us. Like the mountain goats of the European peaks, we fight for these stories to climb higher.
Con más de 10 y 15 años trabajando para productoras, agencias y estudios, El Ogorodova y Erik Martínez Westley unen su experiencia y co-fundan Goat Knight S.L. en el 2021.
Centrada en la producción de series documentales, Goat Knight se dedica a la creación de contenidos y producción audiovisual. Goat Knight también está creando y adquiriendo propiedad intelectual en forma de artículos, libros, cómics, ilustraciones y guiones de ficción de televisión y cine. 
Unimos nuestra experiencia, talento y contactos para dar vida a relatos que nos mueven y emocionan. Como las cabras de las cumbres de Europa, luchamos para que esas historias suban más alto.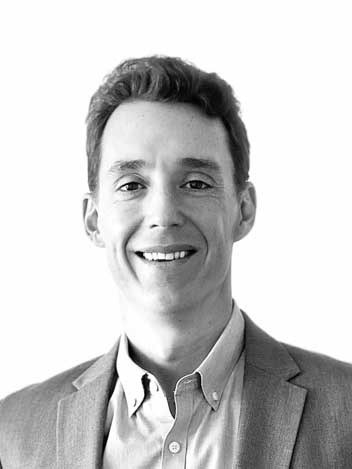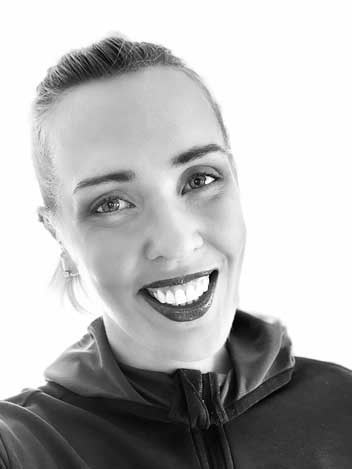 Producer, Writer, and Executive with more than 15 years of experience in the entertainment industry in Los Angeles and Spain. Before co-starting Goat Knight, Erik was the Operations Manager for two production companies in Spain where he supervised Business and Legal Affairs. Prior to moving to Spain, Erik wrote, produced, and hosted a documentary series for PBS in California. Erik has worked for production houses and studios such as Sony, Grupo Ganga, Dynamo, KTLA, NBC, Imagina (Globomedia), and Fox. He has written over a hundred hours of non-fiction TV  (some shows surpassing 8 million viewers). Erik has worked as fiction TV writer in Latin America and Los Angeles for studio shows. Over the years he has accumulated a wide network of industry talent and executives. Before writing for TV he worked as a journalist, publishing in the U.S., Latin America, and Spain. Erik has two degrees with honors in Economics and Spanish Literature from the University of Maryland and postgraduate diplomas in international trade from the London School of Economics as well as script-writing and producing form UCLA.
Erik Martínez Westley es un productor, guionista y ejecutivo con más de 15 años de experiencia en la industria audiovisual en Los Ángeles y España. Antes de co-fundar Goat Knight S.L., Erik fue Gerente de Operaciones de dos productoras de televisión y cine en España en donde supervisaba Business and Legal Affairs. Anteriormente Erik produjo, escribió y presentó una serie documental para PBS en California. Erik ha trabajado para estudios y productoras como Sony, Grupo Ganga, Dynamo, KTLA, NBC, Imagina/Globomedia y Fox, acumulando experiencia y contactos con talento y ejecutivos de la industria. Erik ha trabajado como periodista, publicando en inglés y español, en España, Latinoamérica y EE.UU. Ha escrito cientos de horas de televisión, con algunos programas superando 8 millones de espectadores, y ha trabajado como guionista de ficción para estudios en Latinoamérica y Los Ángeles. Tiene dos licenciaturas con honores en Económicas y en Literatura Española por la Universidad de Maryland con diplomas de postgrado en comercio internacional por la London School of Economics y en escritura de guion y producción por UCLA.
El Ogorodova
Award winning Art Director specializing in Motion Graphics.
After 10 years in the entertainment industry in Los Angeles, El arrives to Spain in December 2019.
El has worked with industry giants within the Television, Film and Sports fields. Her work can be seen by millions on networks such as Amazon Studios, HBO, Netflix, Apple and watched live in NBA and NFL stadiums. She is provides top quality motion graphics by art directing, designing and supervising talented illustrators and animators form Europe.
El has a BFA with honors from Art Center College of Design (Pasadena, CA) and is currently a jury member of two prestigious international design award competitions
Directora de Arte especializada en animación gráfica. El se muda a España en diciembre 2019 tras 10 años de trayectoria profesional en Los Ángeles.
El ha trabajado con gigantes de la televisión, el cine y el deporte. Su trabajo puede ser visto por millones de personas en networks como Apple, HBO, Amazon, Netflix y en directo en estadios deportivos de la NFL y NBA.

Provee animación gráfica de primera linea al dirigir el arte, diseño y supervisión de ilustradores y animadores en Europa.

El tiene una licenciatura con honores de Art Center College of Design (Pasadena, CA) y es miembro del jurado de dos prestigiosas competiciones internacionales de diseño en Holanda e Italia.